PROFILES OF OUR TEAM
BARRY BLADES | PRESIDENT & CEO, SixthSenze™, Inc.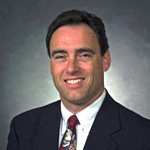 Barry Blades | President & CEO


Barry is the Founder and President of SixthSenze™, Inc., a management consulting firm specializing in designing and implementing Lean Manufacturing and Six Sigma-based solutions to dramatically improve profit and productivity for its clients. Recent results for SixthSenze's team of professionals include doubling output for an oil and gas equipment manufacturer over nine months, improving output for an industrial equipment manufacturer by 36% in four weeks, and reducing a manufacturer's office order processing cycle by 66% in 6 weeks. Barry has more than 25 years of manufacturing experience in operations and information management, working both within industry and as a consultant.

Barry served as Six Sigma/Lean Manufacturing Champion for Raytheon Aircraft Company from 1998 to 2001, responsible for productivity improvement and inventory reduction at the company's five sites employing 18,000 personnel. Prior to joining Raytheon Aircraft, Mr. Blades served as senior executive in charge of manufacturing and as Chief Information Officer for The Charles Machine Works, Inc., and manufacturer of Ditch Witch® construction equipment. In his eight years at the $180 million manufacturer, he led the factory of over 600 people in implementing lean manufacturing plant-wide. Efforts centered on set-up reduction, development and implementation of cells and focused factories, inventory reduction, and elimination of non-value-added activities. As a result, Ditch Witch® is recognized as a leader among industrial equipment manufacturers in implementing lean manufacturing techniques.

As Chief Information Officer at Ditch Witch®, Barry was responsible for developing a corporate approach to satisfy both changing information needs and incorporate new technologies such as client/server approaches and decision support systems. Information approaches were focused on supporting business strategies and on using information to build strong bridges between the factory, the dealer, and the customer.

Prior to joining the Charles Machine Works, Mr. Blades worked for twelve years as a consultant in the manufacturing industry. Ten of these years were with the consulting firm now known as Accenture, serving in both in the Houston and Tulsa offices.

Barry is a Certified in Production and Inventory Management (CPIM) and is also Certified in Integrated Resource Management (CIRM). APICS, the Association for Operations Management, awards both certifications upon successful completion of several rigorous test modules.
ASSOCIATES at SixthSenze™, Inc.
Our experienced associates are all Certified Six Sigma BlackBelts with a minimum of 20 years experience in a variety of SixthSenze™ specialties
ASSOCIATE OPENINGS AT SixthSenze™, Inc.
Let us
know
if you are experienced in the services we provide to top clients around the country and would like to be part of our team.