FIRST-TIME VISITORS, START HERE

Check out what others say about us and watch the testimonial video.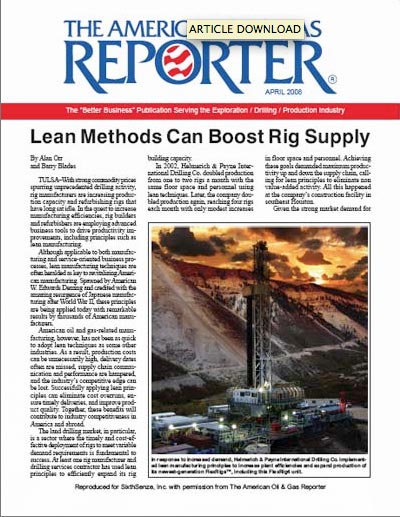 SixthSenze™was featured in an edition of
THE AMERICAN OIL & GAS REPORTER
(CLICK IMAGE TO DOWNLOAD THE ARTICLE)

Our team of trained professional advisors has the right combination of skills and experience to bring value to your organization. Specializing in Lean Manufacturing and Six Sigma, our CommonSenze™ methodology provides a systematic approach for planning, executing, and sustaining process improvements that add a dramatic impact to your bottom line.

We help growing businesses, just like yours, every day. Please browse our web site to see what we can do for you!

The SixthSenze™ philosophy was developed in 1987 on the simple theory that businesses often need help to realize their full potential! They need real solutions to help build real profits. To accomplish this goal, SixthSenze™ provides "insight" to your company organization with a no-nonsense outside perspective.

With an average of over 20 years experience, our hand-picked team of professionals has mastered their skills in real-world positions - with real-world production responsibilities.

OUR CREDENTIALS INCLUDE
Six Sigma BlackBelt Certification
Lean Manufacturing Design & Implementations
APICS Certified at both CPIM & CIRM levels
ISO Implementation Experience
ERP Software Design & Implementation
Supply Chain Management
Kaizen Events
Accelerated Improvement Workshops
Effective Training & Proven Mentoring Skills

Our team has the right combination of skills and experience to help change your organization to embrace continuous process improvement for the long run.